Le Relax,
Hôtel - Petit Déjeuner
Discover
Hotel Le Relax, in Boulazac, at the gates of Périgueux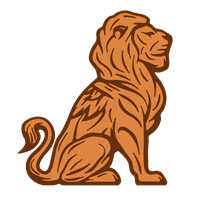 Dear clients,

To ensure the safety of our customers and our team, several measures have been taken:
- The buffet breakfast service from 7 a.m. to 9 a.m., by reservation only, distance of 1 meter between the tables in the breakfast room, please respect your reserved schedule to avoid a large crowd and be able to respect barrier gestures, freezing as much as possible hydroalcoholic at the entrance of the buffet
- Respect for barrier gestures (wearing a mask, hydro-alcoholic gel at reception, distance of at least 1 meter ...)
- Thorough cleaning with products specifically recommended for the disinfection of Coronavirus (handles, keys, TPE, switches ...)
- For your arrival at the hotel:
Arrival time from 3 p.m. to 9 p.m. (otherwise please call us on 05.53.09.31.28) - from 5 p.m. to 8 p.m. on Sunday evening
Wearing the MANDATORY mask inside the establishment
Payment is made on arrival
- For stays of several nights, the bedding service cannot be provided, please contact us to change towels or other
- The swimming pool is accessible for hotel guests, SHORTS prohibited, MANDATORY shower before entering the pool, slightly over-chlorinated water.
- When you leave, we will ask you to leave the key on your room door, door or window open.

First of all, don't forget that behind our masks are our smiles!
At Relax, we stick together because we can't hold hands!

SEE YOU SOON !
______________________________________________________________________________________________________________________________________________________________________
Come and share a pleasant moment in a warm house, where Hélène & her team will be delighted to welcome you.
A 2 ** hotel, with 25 rooms, a restaurant service, a summer swimming pool reserved for hotel guests, and a small friendly team to help you have a pleasant stay!
Are you in the Boulazac / Périgueux area for work? Take advantage of our various stopover offers for salespeople, or our worker half-board.

For a tourist visit to Périgord, have a pleasant stay at Relax, located a few minutes from the entrance to the city of Périgueux, and its large markets with local flavors, come and discover our beautiful Périgord and its historical monuments such as the famous Cathedral Saint-Front (World Heritage of Humanity since 1998) built on the road to Saint-Jacques-de-Compostelle.
Less than an hour from the hotel, visit the region and its thousand sites such as the Lascaux Caves, the Marqueyssac and Eyrignac Gardens, the Château de Castelnaud, the unmissable town of Sarlat, the villages of character such as Brantôme and Saint Jean de Côle ...We are at your disposal to advise you on all these beautiful sites to visit.
Your Comfort, Our Services
Bar
Bike storage
Breakfast buffet
Disabled access
Evening stage
Free parking
Free WIFI
Hairdryer
Non-smoking rooms
Pets allowed
Pool
Private car park
Room service
Television
Terrace
TNT
Tourist information
Mesures d'hygiène & sécurité liées au COVID-19
Chers clients, Pour veiller à la sécurité de...